Active adults dreaming of their retirement years often fantasize about traveling, spending time with loved ones, and enjoying hobbies. One thing they don't daydream about is making mortgage payments. That's where The 62+ Loan™ can help.
This specific loan can eliminate mortgage payments, so retirees can enjoy more financial freedom, focusing more on living, and less on finances. Read on to find out more about this flexible loan, and to find out the answers to ten of the most common questions about The 62+ Loan™.
1. What is The 62+ Loan™?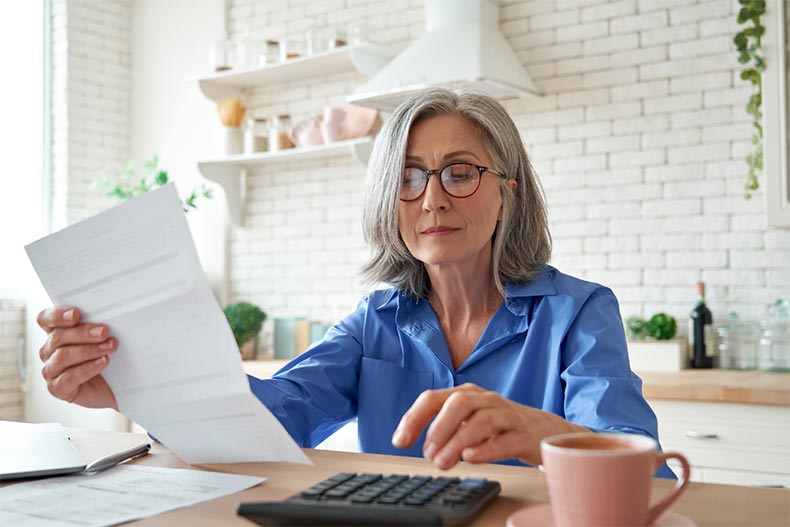 The 62+ Loan™ is a type of Home Equity Conversion Mortgage (HECM) loan that pays tax-free cash in return for a portion of your home's equity. Essentially, it converts the equity in your home to cash. This loan is flexible in that you can receive the cash from the loan in fixed monthly payments, as a one-time lump sum, or you can use the cash to establish a line of credit that grows bigger over time (or you can use it as a combination of both cash and credit).
The loan is also flexible in that you can use the cash you receive from your home's equity on a number of expenses, from the purchase of a new home to health care. You can pay for these purchases with the funds from your loan in one lump sum or in monthly payments.
2. Who qualifies for a 62+ Loan™?
Getting qualified for a 62+ Loan™ is fairly simple and straightforward. First and foremost, one must be at least 62 years of age (or their spouse must be at least 62). Secondly, they must own their own home and use it as their primary residence. A loan recipient cannot be delinquent on any federal debts and must be able to prove that they have the funds needed to pay property taxes and other expenses on the home.
If those requirements have been met, The U.S. Department of Housing and Urban Development will require an assessment of each 62+ Loan™ before it can be approved, and, additionally, will require a HUD-approved housing counseling session.
3. What are the benefits of a 62+ Loan™?
The benefits of obtaining a 62+ Loan™ are actually quite numerous. Loan recipients can use the equity in their home to purchase a new home with only 60 percent of the sale price in cash, leaving a huge chunk of money out of the deal and in the buyer's pocket. It's not until that home is sold that the rest of the price is paid to the mortgage lender.
Buyers enjoy all of the pluses of a cash purchase without having to give up all of the cash. That means there will be no mortgage payments to worry about, thus creating a more financially free lifestyle. (Buyer's also avoid closing costs as well, putting even more money into their pocket.)
Another benefit of this type of loan is that it can be used to refinance, so even if you don't plan on moving to a new home, you can use this type of loan to refinance on your current mortgage and score extra cash to live the lifestyle you want, or perhaps pay for health care, medical treatments or whatever else may need immediate attention.
4. Are there any drawbacks?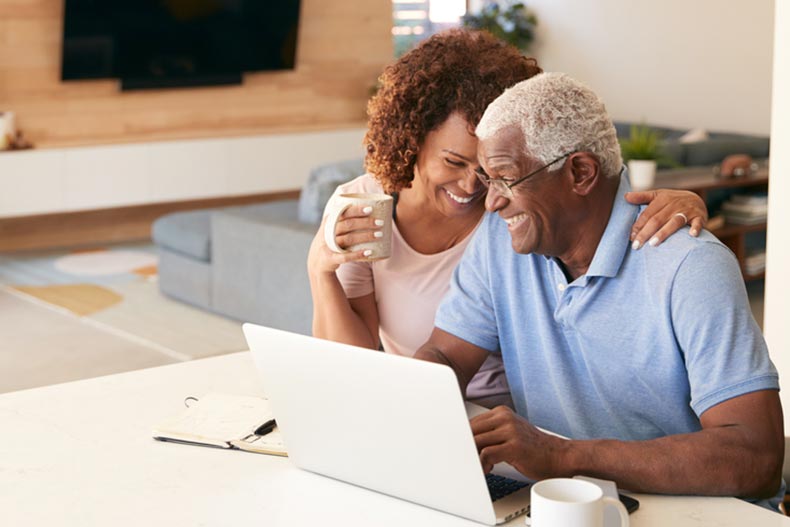 It's important to note that while a 62+ Loan™ recipient may no longer be making mortgage payments on a home, they'll still be responsible for paying property taxes, paying homeowners insurance, paying HOA fees, and maintaining the cost of the home's upkeep. Another point to keep in mind is that those closing costs that were avoided initially during a home purchase with a 62+ Loan™ will have to be paid eventually, once the home is sold. Those payments are, of course, very minor when you look at the benefits and cash-in-pocket freedom that The 62+ Loan™ affords homeowners.
Perhaps the biggest drawback to keep in mind is that once a home is eventually sold, a portion of the equity of the home will already be accounted for, so the recipient of the sale of that home will not receive the full value of that home.
5. Is a 62+ Loan™ FHA-insured?
Like all Home Equity Conversion Mortgages (HECM), also known as reverse mortgages, The 62+ Loan™ is FHA-insured—backed by the US Federal Housing Administration. This is great news, as an FHA loan means that the mortgage is insured by the FHA and is federally backed. This reduces risk to the lender and makes The 62+ Loan™ an attractive option to both buyers and lenders, making it a win-win for both parties.
6. How much money will I receive from the loan?
The amount of money you can receive from The 62+ Loan™ depends on several factors: Your age (or the age of your spouse), current interest rates, and which plan you choose. Your payouts can also vary as well. You may choose to receive a fixed monthly supplement, which increases your cash flow, or you may choose to receive a partial or full lump payment, which is paid at closing. You may also choose to establish a line of credit with the funds, which grows over time and can be accessed when you need it, or you may choose a combination of two or three of these payout options.
7. Will I be taxed on the money I receive from a 62+ Loan™?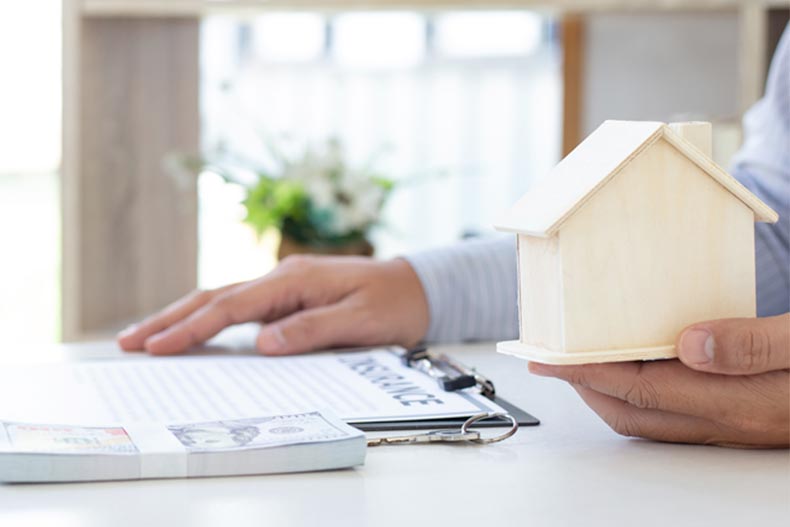 Another added benefit of The 62+ Loan™ is that the money received from the loan is not taxed. This is because the funds are considered "borrowed" and don't qualify as being taxable by the IRS.
8. Will I retain homeownership?
Yes, you'll continue to own your home and you have the right to sell it at any time with no restrictions, as long as you meet the loan's basic obligations. It's only when you sell or refinance the home that the money you received from The 62+ Loan™ becomes due.
9. Can I use The 62+ Loan™ funds for other expenses?
Yes. Besides using the funds from your loan to purchase a new home, the funds can be used in any way you see fit. You can use the cash to pay for medical bills, in-home care or prescriptions, or to pay off debt. You may choose to purchase a recreational vehicle with the funds, invest the funds, or use some of the cash to travel. There are no limits to what you can purchase with your borrowed money. You can even use it to pay off an existing mortgage provided you have enough equity in your home.
10. Will my children still receive an inheritance?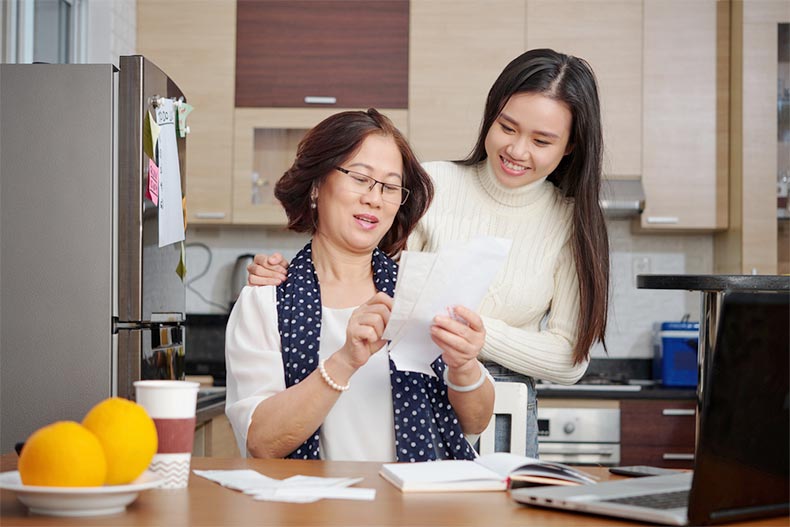 Yes, once the balance of your 62+ Loan™ is paid off after the sale or refinance of your home, the remaining balance will transfer as an inheritance to your heirs. All the remaining equity will be passed down, and no other assets are ever use to secure the loan, so there will be no surprises or other balances needed to be paid.
For more information about The 62+ Loan™, take a closer look at The 62+ Loan™ Home Refinance Guide and The 62+ Loan™ Homebuyers Guide.